Introduction
Mini excavators are gaining popularity in the market due to their versatility, flexibility to fit in any space, and extensive applications for big projects.
Some famous brands such as Caterpillar, John Deere, and Kubota are the leading manufacturers of mini excavators. The products of them have been proved of high quality and got a large reputation on the market over the years. However, the price of them has been kept at a high level because of their brand influence. So, many people are wondering where could they buy mini excavators from other places in which the price is not high while the quality is also good enough.
Actually, apart from these brands, there are also some other brands in China that manufacture mini diggers. Since years ago, the mini excavators market in China has been in a blooming situation. There are tens of thousands of manufacturers there. What's more, after these years of development, the techniques and manufacturing process have been quite mature while the price them maintains at a low level because of the fierce competition. At the same time, choosing the best brand for your projects can be a very complex task. But now that you are reading this blog, you don't need to worry much about that.
China is one of those countries in Southeast Asia where you can get to know about different talented manufacturers. However, not being from China can put you in a hard situation if you want to deal with them. This is why this blog will play an important role when you make a purchase from Chinese manufacturers.
How To Select A Better Chinese Manufacturer
China has some high-quality brands that are also preferred by people sitting in other corners of the World. It is due to their dedication to quality, amazing features, and best prices.
While selecting the best mini excavators manufacturers, the first thing that comes to your mind is the internet. You conduct research through different browsers to find the best manufacturers of mini excavators in China. However, you will get to know about a lot of different suppliers and manufacturers through Google, Alibaba, and made-in-China. Therefore, it can be difficult to find the most suitable manufacturer for your business.
First of all, you need to be very clear about whether you should choose a manufacturer or a trader for your mini excavators. After this, you can move on to other factors. All these are explained below :
Trading Companies Or Factories? Which One To Prefer
Most people get confused about choosing a manufacturer or a trader while looking for the best mini excavators in China. It is due to the difference in their quality, services, prices, and much more. As a matter of fact, it doesn't matter whether you prefer a trader or a manufacturer. It is all about preferring the one offering good prices with high quality and best services.
The main difference between a trader and a manufacturer is that a manufacturer can give you low prices but a trader can give you more detailed services. Based on your budget and requirements, you need to analyze which party is giving good services within your affordable budget.
Important Knowledge Points To Find A Trustable Mini Excavator Manufacturer
When finding a reliable manufacturer and high-quality mini excavators, you need to consider a few factors. Actually, there also exist small companies in China that sell mini excavators. However, the problem with those factories is that they can disappear at any time. There is no guarantee of dealing with them.
To avoid this problem, you have to inquire about a few factors listed below. On the basis of these factors, you will be able to find the most reliable manufacturer for your mini excavators.
You Should Check Company License & Quality Certifications
Company license and quality certifications play an important role when choosing a reliable manufacturer. Choosing a company without checking its license can make you responsible for your own money loss.
You have to check if your chosen company's products are CE approved or not. There are certain safety and quality standards in China that make sure the company is producing harmless products.
CE approval means that the supplier or manufacturer is affirming his product's conformity with the customer's health, safety standards, and other environmental protection standards.
EPA Tier4 and EURO V are some other standards that can confirm the reliability of your manufacturer.
EPA is an environmental protection agency that has set its latest safety rule as Tier 4. This rule confirms the quality of equipment in construction, agriculture, mining, workboats, locomotives, and much more.
On the other hand, EURO V approved means the product will not emit harmful chemicals, especially particulate matter.
Customs Data Of Company Exists Or Not.
You should check if you are selecting a living company or not. This can be confirmed through the custom data. In customs data, you can search for your selected company's export status. Customs data is a kind of trade data between China companies and more than twenty companies.
Basically, customs is an organization or agency that keeps a record of data about the flow of different materials into or out of the country. If there is no data then you should avoid dealing with such a company.
Sells At Famous Online Stores Or Not
When selecting the best manufacturer among a large number of manufacturers in China, it is important to know about their online sales. You must be aware of Alibaba.com and made-in-China.com. These are the two most common platforms used by reputable organizations for their business promotion and product sale. Moreover, these two platforms are the largest B2B websites in China.
If you have already chosen a manufacturer but you want to know about its reputation, then visit these two mentioned websites.
You need to check if the selected manufacturer is selling his products on these platforms or not. Both of these websites sell and promote products with high quality and the best prices. Hence, these platforms can prove to be a real help for you.
Company Owns a Website Or Not?
The company website is another thing to consider when you are choosing your ideal Chinese manufacturer. A company's website can tell you a lot about manufacturers. You can know about their prices, experience, services, production process, other products they offer, and much more.
Moreover, it takes a lot of effort to build a website in China that must be foreign trade qualified.
Some small companies may not be able to create their websites due to a lack of strength and funds. Hence, they end up creating a website that doesn't even work. Even some small companies don't have their websites.
You should be aware of the fact that only a strong and reputable company will have a website with an amazing user experience. The best part about these companies is that they sometimes create independent websites for every product they manufacture. For example, they have a different website for compact excavators while a different one for large excavators.
Customers & Friends' Reviews About Mini Excavator Company
Customers' reviews are always present on a website and online stores when you are buying a specific product. If you have already selected your manufacturer, don't forget to check his reviews. You can check his reviews on famous online stores such as Alibaba.com and made-in-china.com. Moreover, you can also check reviews through his website. Checking the reviews can play an important role in helping you make your final decision.
Another thing to help you make the final decision is friends' and colleagues' reviews. You should ask your friends and colleagues if they have already bought the compact excavator from China. If they have already used mini excavators bought from China, they can guide you in a much better way. Having a friend from China can also be very helpful since he or she can guide you better than any other person in your circle.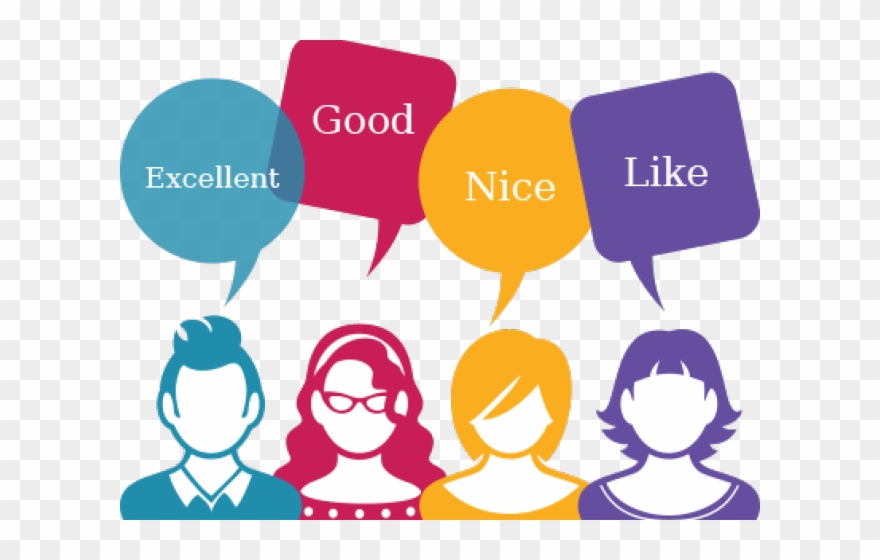 Verification Of Mini Excavator Factory Or Trading Companies Through Videos
When making online purchases, it is not always possible to go to the factory and inspect everything. At the same time, inspection is an important component before confirming your final manufacturer of compact excavators. Therefore, one easy way to inspect the manufacturer's factory is through video calls. You can also ask for factory images and product images.
You can also ask the manufacturer to send you a video of his factory and products if the images aren't enough for proper inspection. You will be able to see through videos, the factory area, different products, the environment of a factory, and the staff working here.
Golden Helping Tips To Analyse Quality Of Compact Excavators
Due to a large concentration of factories in China, it is creating a situation in which similar products are created by different companies. Moreover, they are making use of similar parts in the manufacturing process. Therefore, it has become difficult to identify quality products.
It has also become difficult to judge merely from the mini excavator's appearance whether it has good quality or bad quality.
Some of the tips listed below can be very helpful in identifying the right quality of your compact excavators.
✓You should check whether the joystick of your excavator has a safety plate or not. A safety plate reduces chances of damage and hence improves safety as well as maintenance when used in tight quarters.
✓You should check if the manufacturer is working in a standardized, neat, and clean environment. Moreover, it should be checked if there exists standardization in the equipment assembly.
✓You should check if the manufacturer has also Installed the throttle valve. It allows a stable and efficient operating weight of your excavator.
✓You should check if the seats are covered with shock-absorbing fabric or not. It will not only increase comfort but also reduce fatigue of the operator.
✓Make sure that your manufacturer has installed a dashboard in the mini excavator.
✓To make your excavators or vocational trucks more luxurious, you should check if your chosen manufacturer can customize them or not.
Payment Method While Purchasing A Mini Excavator
You also need to pay attention to the payment methods when making a deal with your selected Chinese manufacturer. It is important especially when you are making a deal for the first time.
There are some tips recommended by experts to follow when choosing your mini excavator manufacturer from China. These tips are listed below :
✓If you have ordered small parts or anything else on a smaller scale then LC is considered the most suitable method. You may also have heard about the OA method but it is not recommended.
✓Another most common payment preferred by manufacturers is TT. In this option, you can also choose an advance payment of about 30%. The remaining money will be paid through a copy of the bill of lading.
✓If you are starting cooperation for the first time and intend to make it a long-term relationship, you should make small deals first. Once you are satisfied with small orders, you can go for large orders on a long-term basis later.
✓If you are dealing with other Chinese companies before then you can ask them to review the new company that you just selected. It will help you to reduce any chances of risks and damages.
✓Lastly, you should find a highly reputable cargo agent for the delivery of your product. His costs may be a little higher but he will deliver the construction equipment without any damage.
Choose Compact Machines Based On Different Factors
Operating the mini excavator isn't as complex a task as finding the right mini-excavator for your job sites and the right manufacturer. You can learn everything from an operator's manual but the selection process cannot be learned through one single copy.
Finally, when you have come to know the selection of the Manufacturer, now it's time to choose the Excavator based on a few components. All those factors are explained below :
✓First and most importantly, you have to consider the size of your excavator. Since you have to tackle big jobs as well as small jobs in tight spaces, you have to choose the excavator model accordingly. The size and power of your mini excavator determine the final dig depth.
✓You also need to consider the safety and comfort factors when choosing among the popular models of a compact excavator.
✓You have to make sure if necessary components are attached to your mini excavator or not. Make sure there is a high-quality backfill blade with it.
✓You need to check if your manufacturer is offering some good deals and warranties or not. Deals can lower the costs while warranties ensure the safety of your equipment.
If you need any further information about choosing the right compact excavator or you are in need of the best manufacturer in China, we are just one message away. Contact Us now.