Introduction
Excavators and backhoes are the torch bearers in massive construction equipment industries. Many tasks can be performed by using these machines. These are the most important machinery equipment used in large-scale projects. Even though hydraulic excavators and backhoe loaders have a lot of importance, it is still essential to make the right choice between them.
You must ensure that your chosen machinery can fulfill your requirements and handle your job effectively. You can differentiate between them based on their pros, cons, applications, and functioning. If this is what you want to know, continue reading this article till the end. You will learn everything in the best possible explanation. Continue reading!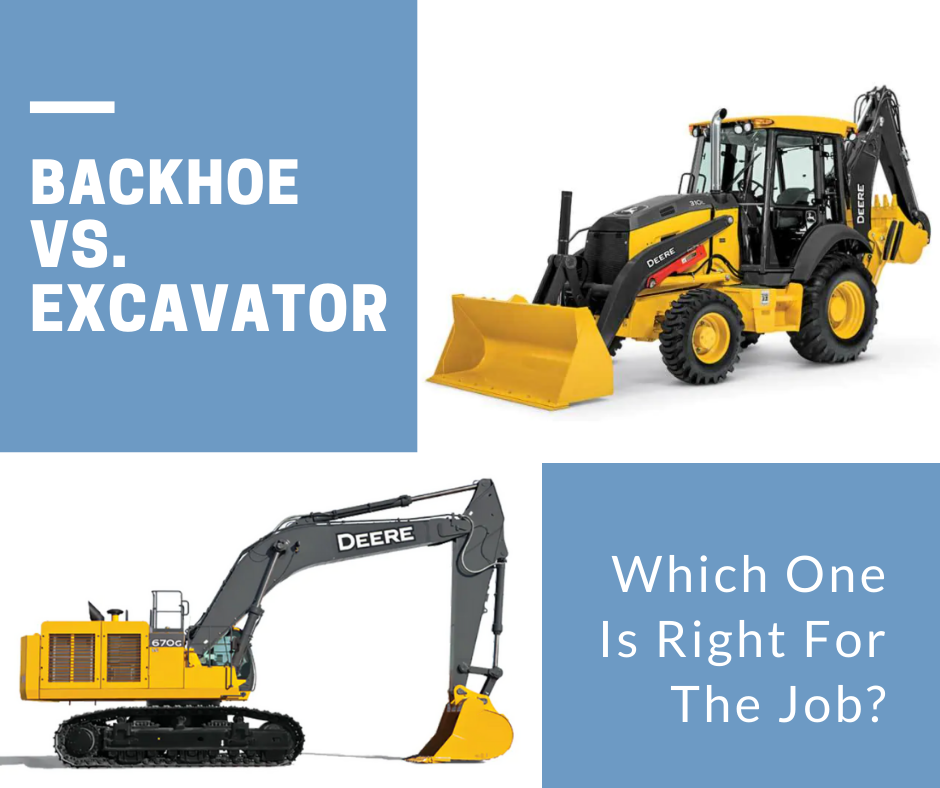 What Is An Excavator
Excavators are one the heaviest construction equipment. It consists of a boom, arm, cab on the superstructure, which rotates, and a bucket. Wheels and tracks are used for the movement of the excavator.
Wheeled excavators are used for digging, lifting and carrying things, etc. Special tools, e.g., cutters, grapples, hydraulic breakers,  shears, etc., are attached to an excavator to do special jobs or to do the work quickly.
These are one of the popular earth-moving vehicles and are a natural progression from steamed shovels. These are mostly mistakenly called power shovels.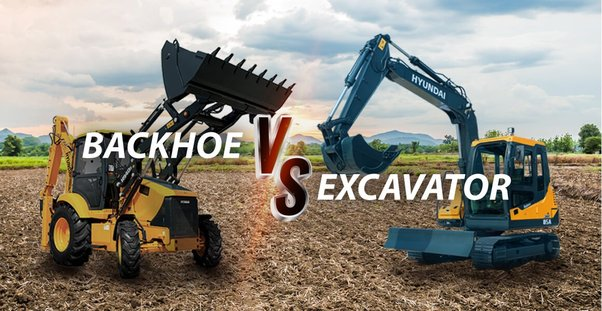 Pros
Some of the advantages of standard excavators are
Excavators have abilities to get into sensitive and confined areas
Low ground pressure is exerted on mini excavators
Auxiliary hydraulics are featured for greater attachment versatility
The hauling process is easy
Without changing position in the excavator, it can dig offset
Excavators use backfill blades and also have an option for setting angles for light finish work.
They contain

hydraulic cylinders.

Operation cost is less, and so is ownership cost
Cons
Some of the disadvantages of excavators are
It is very expensive
It is very heavy and makes so much noise. So it's not suitable for certain jobs
Excavator's repair and as well as maintenance cost is high
Oil viscosity used in excavators, if changed, can change the efficiency of excavators
High fuel consumption increases expenses.
High precision is required for the manufacturing of excavator components
Applications
Some of the applications of a standard excavator are given below
Excavation of holes, trenches, foundation
Material Handling
Cutting brushes using the hydraulic saw
Mulching and forestry works
Helps in the construction of projects
Demolishing structures using a cutter, breaker, and hydraulic claw are

excavator attachments

.
Grading of land
Mining
Landscaping
Removing snow by using a snowblower as an attachment etc.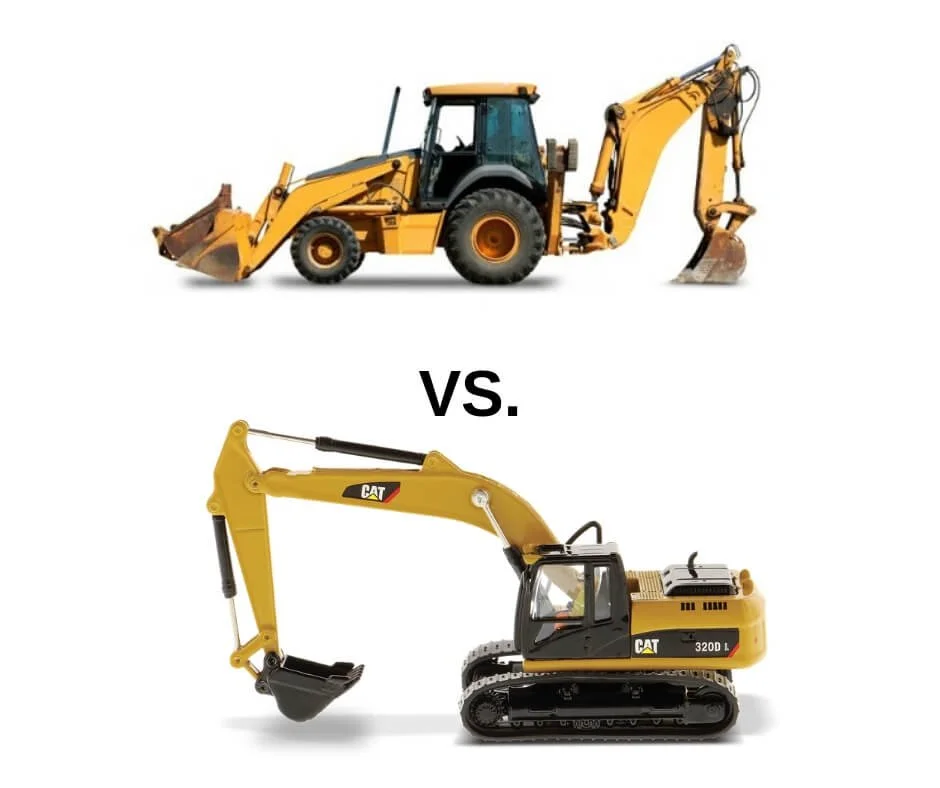 What Is A Backhoe
The backhoe has another name called back actor or rear actor. It is digging equipment consisting of a bucket attached to the end of an arm of a backhoe. The arm of a backhoe is a two-part articulated arm. It is mounted on the back of the front loader or tractor.
The closest part to the arm is called the boom. Dipper carries the bucket. The vehicle boom is attached by a pivot called a king post. It allows the arm of a backhoe to pivot right or left with a maximum degree of 180 to 200.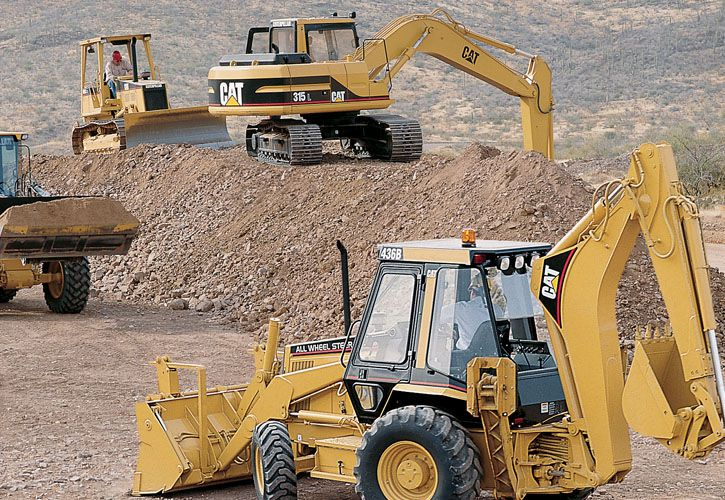 Pros
They can tackle inclined as well as flat surfaces easily.
Backhoes are versatile
You can perform several multiple tasks using backhoes, such as

digging trenches.

Available in multiple sizes in the market.
Cons
Requires proper planning before you use it for some projects.
Right model selection can be a lengthy and difficult task.
They take more room for attachments.
Applications Of Backhoe
Digging roots and trees
Transportation of building aggregates and mulch
Relocation of large rocks and boulders
Helpful in making piles
Can create small ponds near the structure of buildings.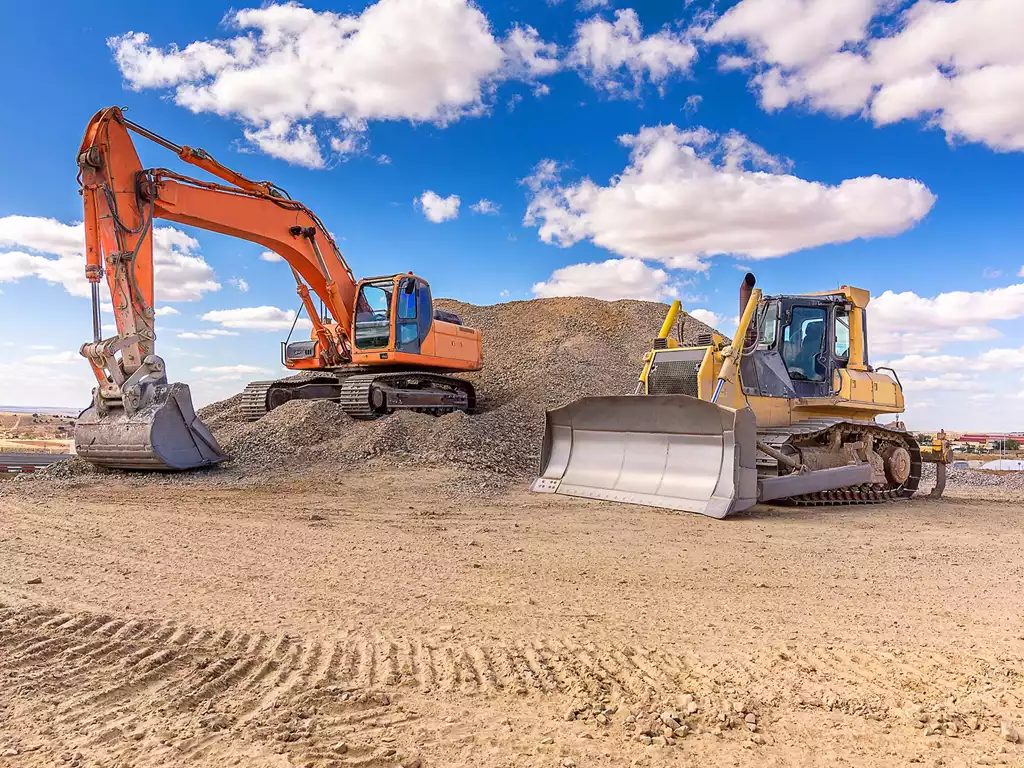 Difference Between Excavators And Backhoes
Size
The size of john deere large excavators is up to 90 metric tonnes; however, compact excavators weigh up to almost 6 metric tonnes, and midi excavators weigh between 6-10 metric tonnes. Backhoe, if compared to excavators, is small in size and compact. The backhoe weighs 10 metric tonnes.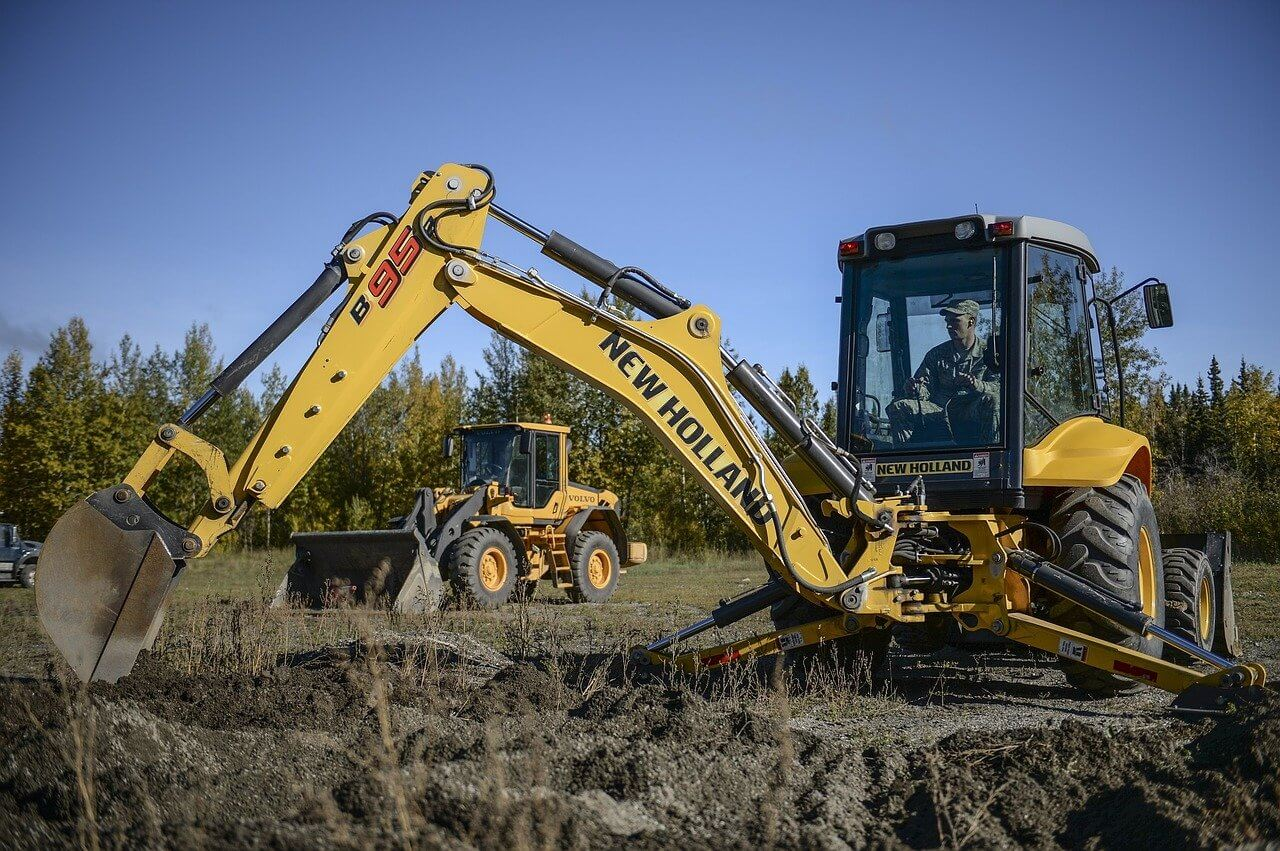 Work Profile
The backhoe can transport materials, for example, building materials that are not much in weight. They can also demolish small structures and can be used for digging holes, breaking asphalt, land scarring, paving roads, etc. However, excavators are used mainly for excavation jobs. Excavators have some attachments. If used, then it can also be used for ripping, boring, crushing, and cutting.
Job site Management
For heavy-duty jobs on construction sites, excavators are used. There should be sufficient open spaces for excavators to work at their peak. Backhoe, however, is used where construction sites are small, and so are the jobs in construction sites.
These are used where there is less leg room to work on construction sites. The backhoe is mostly used in construction sites where are light to medium work.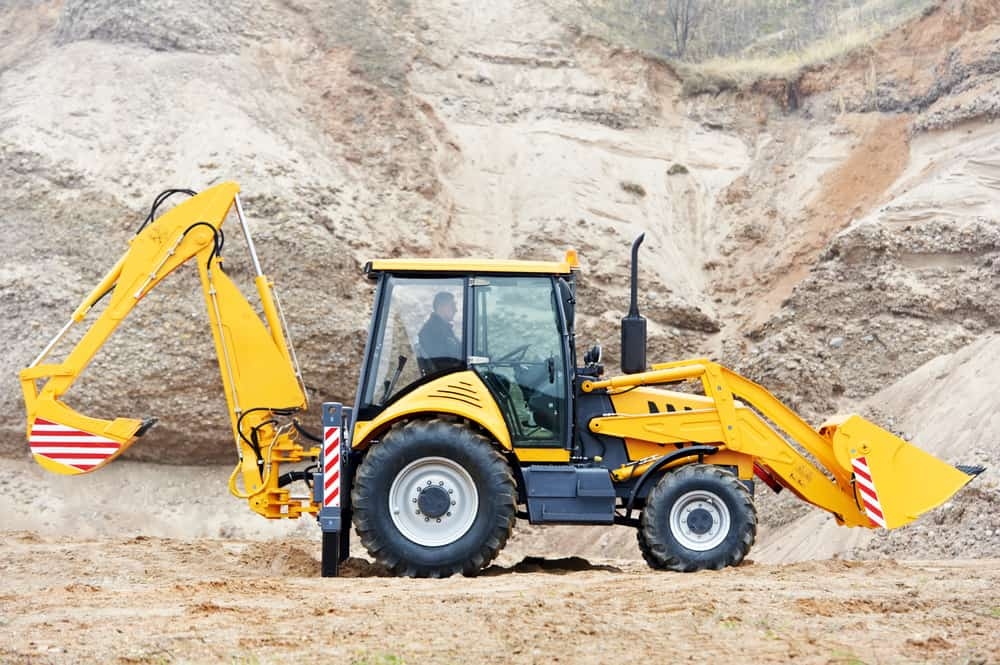 Transportation
If you want to transport an excavator from one place to another, you will need a carrier vehicle. However, the backhoe can transport itself easily because it can be driven at 25 Kmph. So the transport cost of a backhoe is cheaper compared to an excavator.
Cabin
The cab of the backhoe is stationary; however, the cab of the excavator diggers is mounted on an excavator, which is a rotating platform. The backhoe loader has a swiveling seat to position the operator in the appropriate direction, depending on which end of the backhoe is being used.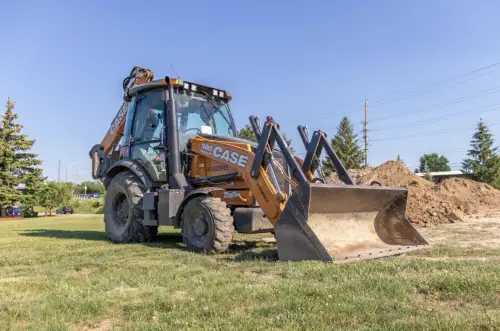 Expense
Owning an excavator has a much higher expense compared to a backhoe. Storage transportation, renting/leasing, and maintenance costs follow suit; if you have less budget, you should use a backhoe as it is much cheaper than a standard excavator.
Swing
The backhoe has a 200-degree swing. Excavator has a 360-degree swing, however.
Wheels
Some of the excavators have tracks instead of tires. Tracks of excavators are made up of rubber or metal. Tracks of excavators depend upon the machine's size and the work that must be done on the construction site. The backhoe loader has tires.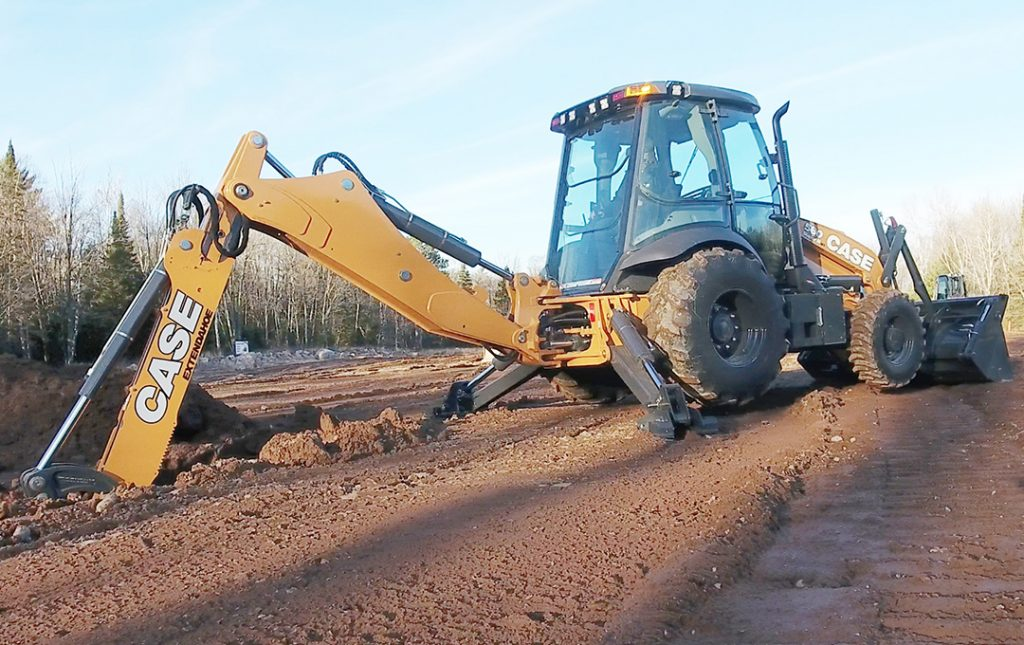 The tires of the backhoe leave visible markings on the wheels. It can also damage the top strata of soil. Excavator wheels or tracks do not damage the upper strata of soil.
Design
The excavator is designed as a boom, bucket, stick, and cabin placed on a rotating platform. Excavators as compared to backhoes, are more specialty machines. A backhoe is like a tractor that is fitted with a shovel at the front and an on the back a backhoe. Backhoes are more versatile than excavators.
The differences may also vary based on popular categories manufactured by different brands.
What To Choose Between An Excavator & A Backhoe
There are some factors that you should consider in your construction site for whether you should use an excavator or a backhoe, and these factors are given below: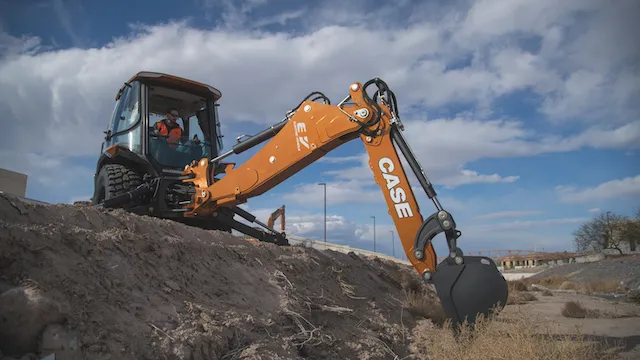 Size Of An Excavator and A Backhoe
The size of the machine should match the scale of the construction project. Suppose you have a large construction site involving large-scale constructions such as excavation or demolishing projects, where shear machine power is important. In that case, you should get an excavator. Backhoe is considered if your construction project is small and more moderate in scope.
Mobility
The backhoe has an advantage in mobility because it moves easily around job sites and can be driven up to 25mph on roads. If your project has different land areas that need attention for construction, a backhoe is the best machinery to be used.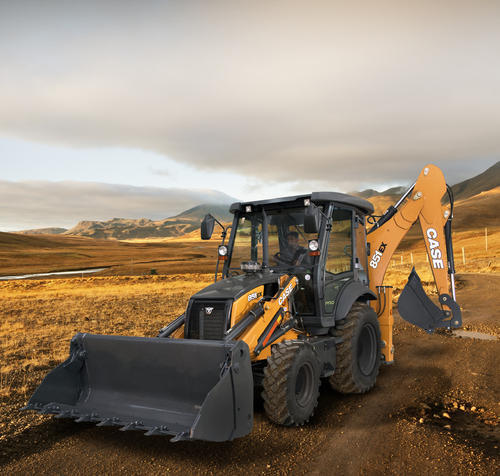 Task Specificity
Some of the tasks, such as digging etc., can be done by using an excavator or backhoe. There are some tasks that only one of the machines can do. So check your tasks and make sure that the equipment that you are going to buy or rent is capable or not.
If you are still unsure about the machinery that can be more reasonable for your project, you arrange a meeting with heavy equipment professionals. People who know all the things about these machines have their pros and cons. Consult your project with professionals, then makes a decision.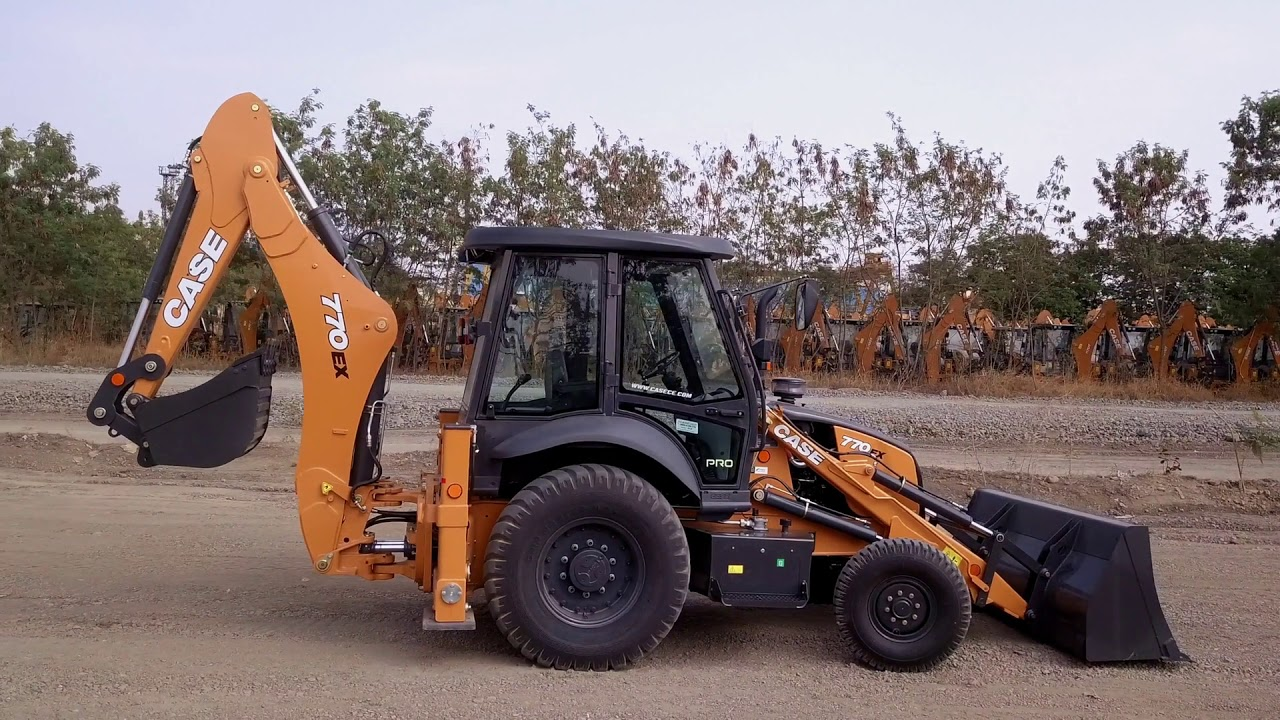 Conclusion
Now that you know how to choose between a backhoe and an excavator, you can also differentiate between the two. This article has detailed information on the definition, pros, cons, and differences between an excavator and a backhoe. There are also some factors explained that can help you to choose the best excavator or backhoe for your project.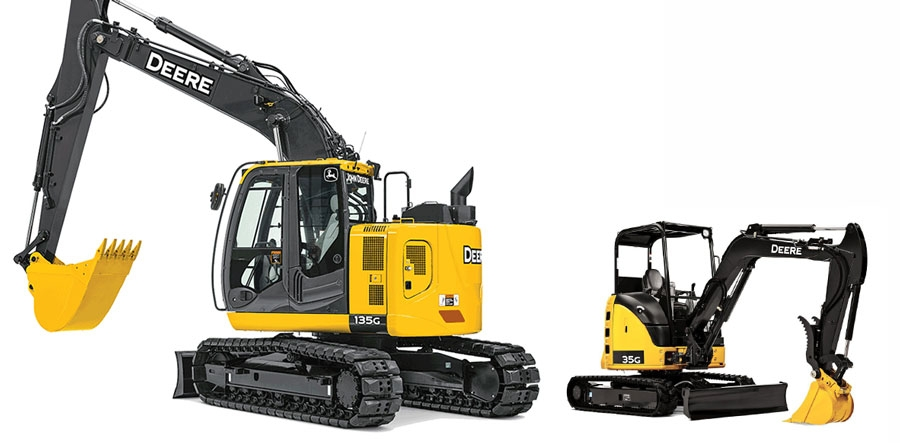 Since there are multiple excavators and backhoes in the market, there can be difficult to decide which manufacturer to choose. An extended market for backhoes and excavators has made it hard to differentiate between high-quality and low-quality excavators. If you want an experienced dealer and a high-quality excavator for your construction project, Contact Us now.