Introduction
There are many types of excavators. Some are wheeled excavators, crawler excavators, rail excavators, and towed excavators. All these excavators consist of a dipper, boom, cab, and bucket. Wheeled excavators have wheels in the undercarriage of an excavator by which it moves through wheels.
The crawler excavator has tracks in the undercarriage by which it moves through crawler tracks. These excavators can be used in many working conditions, for example, digging holes, trenches, forestry works, material handling, demolition, etc. If you are curious about which excavator to choose, this article will greatly help you.
Continue reading to explore in detail.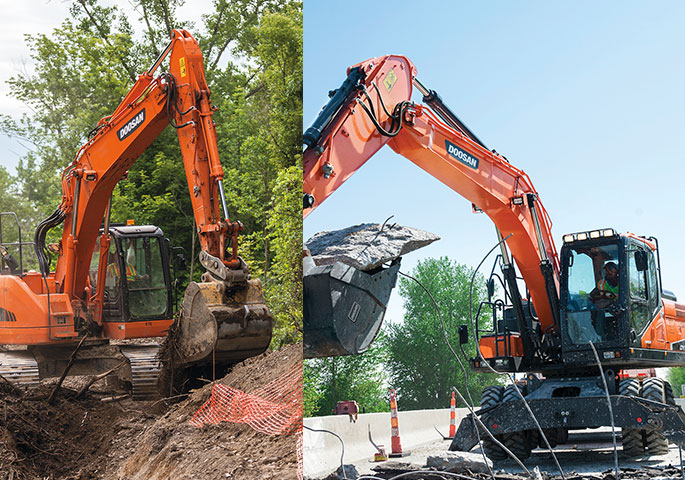 Advantage Of Crawler Excavator Over Wheeled Excavator
Some of the advantages of crawler excavators over wheeled excavators are given below.
Crawler excavator can excavate or dig earth without setting up the machine
A crawler excavator can do a 360-degree free rotation
Crawler excavator's trafficability and dynamic property are far better than wheels excavator.
Crawler excavators can work in muddy areas and can also do mining projects with stronger gradeability
Nowadays, people prefer crawler excavators to wheeled excavators because the comprehensive performance of crawler excavators is far better than that of wheeled excavators.
The crawler excavator has high maintenance as compared to the wheeled excavator.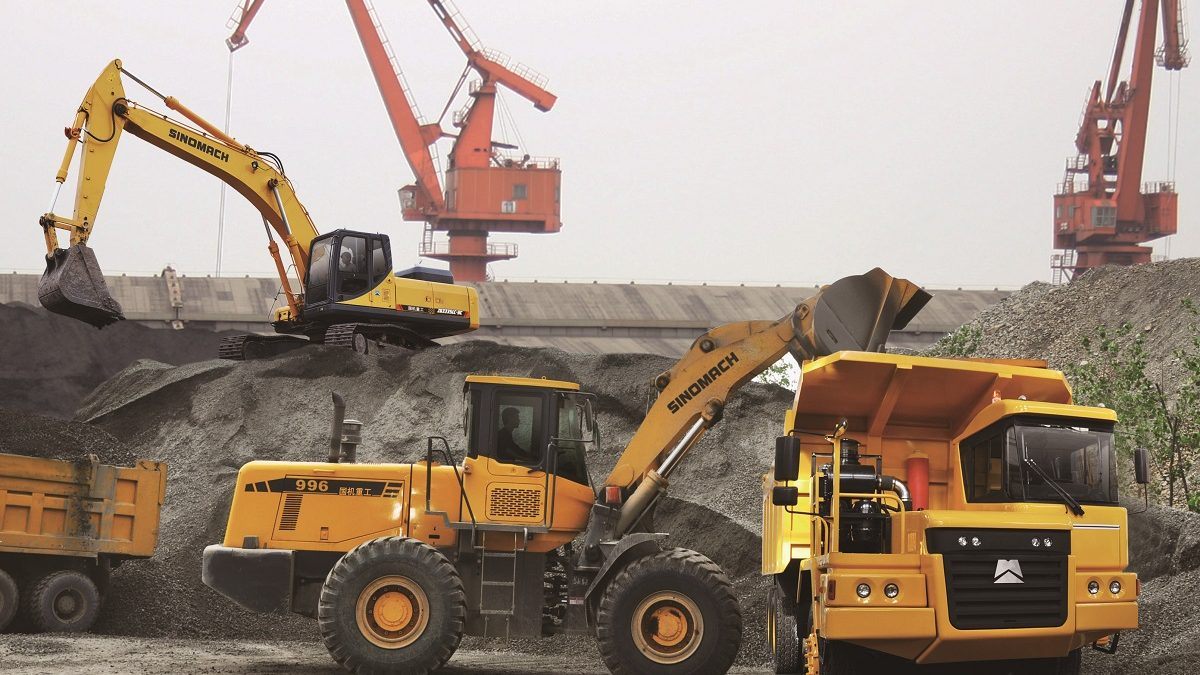 Advantage Of Wheeled Excavator Over Crawler Excavator 
A wheeled excavator has high flexibility as it can travel to different construction sites.
It is very fast compared to a crawler excavator as it has a speed of 40 to 50 KM/H.
Ground operation is its specialty as it does not cause harm to the road surface, unlike the crawler excavator, which leaves its tracks marks, damaging the soil's upper layer.
The wheeled excavator's tire's high flexibility and low heat resistance undercut its safety and stability.
A wheeled excavator is good at mobility as compared to a crawler excavator
Wheel excavator has less emission, eco-friendly structure, and less maintenance cost as compared to a crawler excavator
Five Key Points To Consider Before Selecting A Crawler Or Wheel Excavator.
At first glance, you may notice that there is no such difference between wheel excavators and crawler excavators except for their undercarriage. But if you look more thoroughly, you will notice that each excavator has benefits and features that you should consider before buying it.
Construction site ground conditions should be considered, whether a wheel excavator or ground excavator should be used. Other factors you should consider, such as mobility, stability, maintenance cost, and attachment versatility, before renting or purchasing a crawler excavator or wheeled excavator. Some important points are explained as under: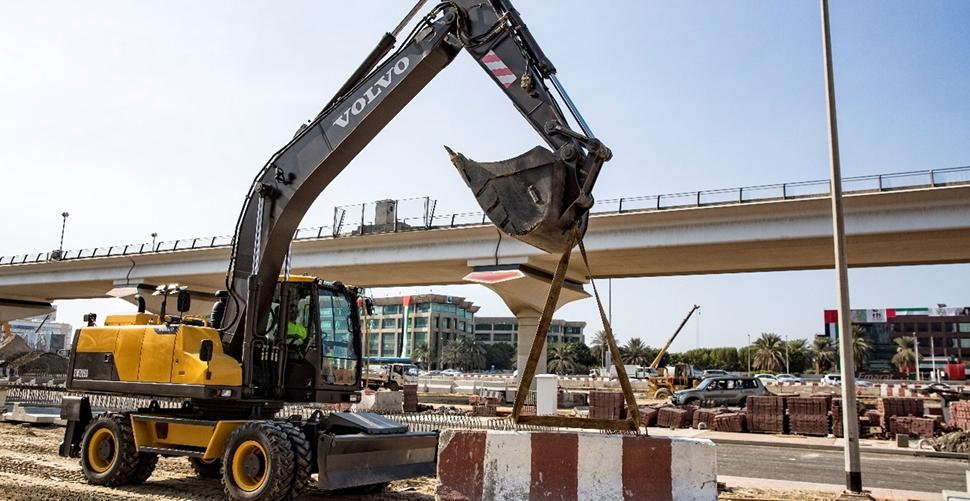 Assessment Of Ground Conditions For Crawler Excavator & Wheeled Excavator
The scope of work should be considered before renting or purchasing a wheeled excavator or ground excavator. Will the machine will primarily in grading, excavating dirt, and site development applications or on finished asphalt or concrete in streets or highways development applications?
Crawler excavator performance is excellent when working in applications like grading, excavating, and site development. For these types of applications, some attachments are fitted to the excavator. Some of the attachments used in the excavator for some applications are below.

For clearing land, a grapple is used.
To dig trenches or foundation footing, an attachment bucket is used
For the preparation of the site's project, an attachment clamp is used
To finish trenches, an attachment plate compactor is used

Reduced-tail-swing is designed in a crawler excavator to work in limited space residential or commercial areas or new bridge and road construction projects.
Wheeled excavators have rubber tires which makes them a better choice when working on improved surfaces such as asphalt or concrete surfaces. As it does not damage the layer or leave track marks like crawler excavator
Where wheeled excavators work well are underground utility installation and ditch cleaning projects.
Determination Of Stability Needs
The machine's stability is one the important things on the job site, especially when there is heavy-duty digging of earth and lifting applications. Due to their tracked undercarriage, many specialists say that crawler excavators make good contact with the ground, creating a stable machine.
Wheeled excavator stability in digging and other applications depends upon dozer blades, outriggers, and tires. Wheeled excavators can be equipped with attachments such as a front dozer blade with outriggers at the end of the machine or in the rear. The dozer blade design is in such a way that it minimizes ground pressure.
Outriggers can control the machine to be leveled on slopes. The digging performance of both wheel excavators and crawler excavators is the same. When wheeled excavators are equipped with outriggers, they become as stable as crawler excavators.
Due to this operator's lift capacity is the same as the crawler. A wheeled excavator is equipped with four outriggers that can stabilize the machine when it is breaking concrete.
Anticipation Of Transportation Costs  
Moving an excavator from one construction site to another is the norm for contractors. If you have more than one construction site, your excavator must frequently transport from one construction site to another.
For transportation, you will need a trailer that should match the size of the machine or be bigger than the machine. You will also need a hauling truck to transport the excavator. Travel permits for heavy crawler machines are more expensive.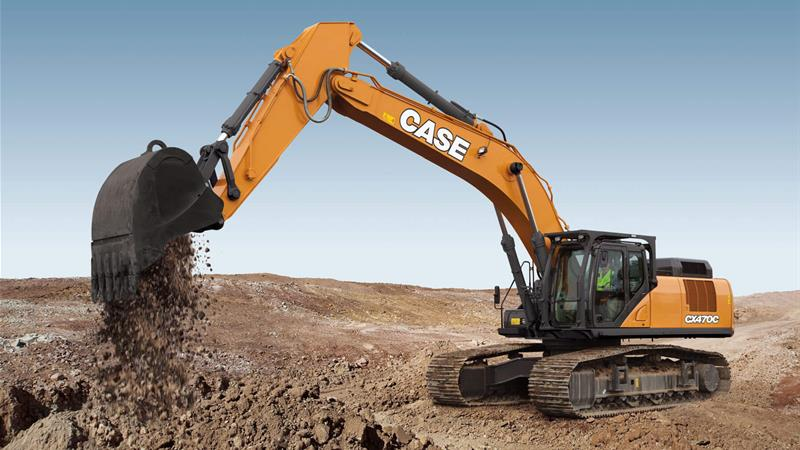 Moving of crawler excavator from various construction sites, you will need a matching trailer size. If your construction site is in quarry or mining applications, an excavator will be delivered to the site and will be there until the project is completed.
Studies suggest if a person frequently needs transport of excavators, he may need a wheeled excavator instead of the crawler excavator. Wheel excavator transportation is better if it has access to roads. The transportation cost of a wheeled excavator is less than a crawler excavator. Moreover, wheeled excavators also have more flexibility on paved job sites.
Wheeled excavators are used when you need to travel quickly in short distances to do tasks because they are equipped with wheels. A trailer is only required when transporting a wheeled excavator at greater distances.
The travel speed of the wheeled excavator is adjusted between three transmission speeds to increase productivity for different jobs. For example, transporting a wheel excavator, you will have to manage a high speed of 23 mph. If your excavator is in rugged terrain or cleaning ditches, then creep mode is used in an excavator with a speed of 2.5 mph.
In some examples, job sites have very limited space, so you will need to maneuver around many other machines. Wheel excavators are very compact. In simple words, They can work in one lane of the highway without causing much traffic, unlike other excavators, which close the whole highway and damage infrastructure. A wheeled excavator is usually working on highways.
Two-piece variable angle boom is in wheeled excavator which bends in the middle giving improved viability and more power to machine operators. It also improves flexibility when digging. Wheeled excavators are important in our lives since they rapidly work on finished asphalt and concrete surfaces. They can easily repair and complete the maintenance of projects.
You can also find mono boom in some excavators that give you high productivity when working on road applications.
Consideration Of Versatility For Your Attachments
Mobile excavators' biggest advantage is the ability to pair them with attachments to do different other jobs. With the help of these attachments, you can be more self-contained on the job site. With rent or purchase of some attachments, you can do all sorts of jobs; for instance, the quick coupler can easily change the attachment's connection.
Some of the attachments for wheel and crawler versatile machines include:
For demolishing, structures and concrete or asphalt  hydraulic breaker is used
Grapple is used for clearing land
Trench bucket to excavate trenches
The hydraulic clamp is also known as the thumb
Conclusion
The conclusion decides whether you buy a crawler excavator or a wheeled excavator depending on your desired model requirements. You should not choose any of them just because you like them. You must completely analyze the facts and figures to make the right decision. You can take for reference from the above.
At the same time, choosing the right excavator dealer also plays a huge role. Doing complete research about choosing the right excavator can be time-consuming for you. You can search and Contact Us now and get the right small excavator supplier company. We can give you our word for the best price and services before and after the sales.