Introduction
Nowadays, construction sectors consider mini excavators as their most helpful partners. This is because there are more than one jobs that you can tackle using mini excavators. You don't need to spend thousands of dollars on hiring people and getting the jobs done using a single piece of equipment.
However, instead of the amazing applications of mini excavators, you still need to focus on an important thing. It is about choosing the right type and size of your mini excavators. Not only this, but you also need to consider important factors in choosing the right manufacturer for your compact excavators.
When talking about the type and size of your mini diggers, you will learn about multiple options. You can choose among those options based on which excavator fulfills your needs the most. For example, there are sizes such as large, midi, and mini or micro excavators. At the same time, there are types of excavators that are:
Zero tail swing mini excavator
Reduced tail swing mini excavator
Conventional tail swing excavators
Tracked mini excavators
Wheeled mini excavators
Crawler excavators
Backhoe excavators, and much more. 
Each of these types carries its own pros, cons, applications, specifications, and features.  You should get all the detailed knowledge of these types and make sure the chosen one can fulfill your needs. Zero tail swing mini excavator is the most chosen mini excavator for tackling jobs in tighter spaces.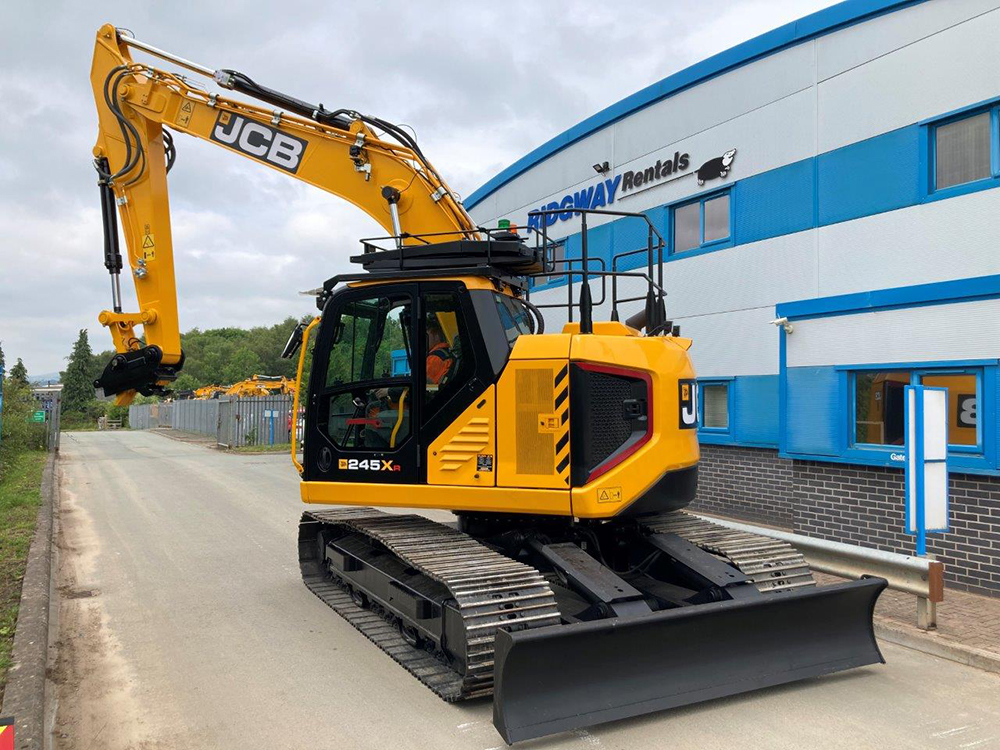 This article will tell you all the necessary details related to zero-tail swing excavators. Continue reading the article till the end.
What Is Zero Tail Swing Mini Excavator? 
A zero tail swing excavator is a type of excavator in which its upper body doesn't extend beyond undercarriage width when rotating like conventional tail swings. The House of an excavator does not extend more than a few inches with a reduced tail swing. This advantage makes the excavator easy to use and reduces the chance of collisions with buildings or obstructions.
Hence, you can perform the job easily without damaging the structures in the surroundings.
You can easily work in congested areas with a zero tail swing mini excavator. They can be easily moved and directed with little chance of damaging machines, fences, buildings, and other obstructions. It can work in confined spaces and on the roadside with little traffic disruption due to its compact size.
In zero tail swing mini excavators, due it's the shorter tail radius, zero swings have lower rated operating capacities than conventional tail or reduced tail swing models. The swing excavator has more pitch than any conventional machine by attaching loads or heavy attachments zero.
A zero-tail swing mini excavator can be your helpful partner if you want to remove snow winter from the roads.
These machines are mostly used for applications where space is confined, and there is a minimum 90-degree arch where the machine can be operated. These types of excavators are beneficial in civil constructions with limited space due to traffic or pedestrians. It is important to match the correct attachment size/weight for better performance and comfort.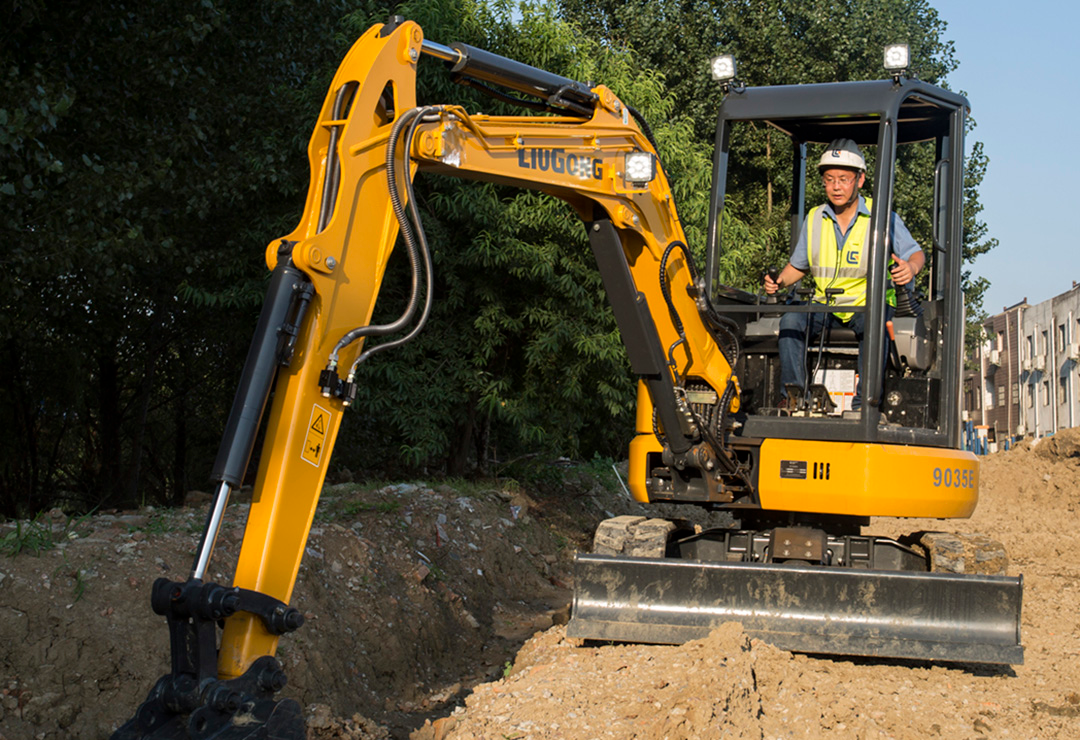 Benefits Of Zero Tail Swing Mini Excavator 
Compact Size
The most obvious and biggest benefit of zero tail swing mini excavators is that they can fit in small, cramped spaces, for example, gaps between houses and fences. Traditional excavators will not be able to fit in these small spaces.
They have efficient configuration compared to conventional tail swing configuration or reduced tail swing excavator configuration.
In construction sites where the area is small for traditional excavators, but the project is large, zero-swing excavators are used. Generally, zero swings are classified as small or mini excavators with low

operating weight

. The size of

compact excavator models

works like a magic to tackle most large projects with small areas to

maximize productivity.
Versatility
Versatility is another benefit of the zero-tail swing

mini hydraulic excavators

. These are not limited to zero swings, but they can do all types of work as their larger counterparts using the same type of attachments.
Whether it's a concrete crusher or rock breaker, zero swings are versatile and can work in

tight spaces

or open spaces with no problem handling. The best part is that you can transport them easily wherever you want.
Disadvantages Of  Zero Tail Swing Excavator  
Size of zero tail swing mini excavator 
The noticeable disadvantage of the zero tail swing mini excavators is their size. It is beneficial when you need to get digging done in small spaces, but if the situation is reversed in open spaces zero tail swing mini excavator can hold you back, and more time will be taken as compared to traditional excavators.
More time is consumed when performing large jobs through a zero tail swing excavator.
Due to their compact design, these mini excavators tend to have less power and lifting capacity than other traditional excavators. So in construction sites with pure power and large functioning weight is needed, you are better off with larger and more traditional excavators.
Price 
The high price of tail swing mini excavators is also a disadvantage as zero tail swing mini excavators have a higher price than their similarly weighted excavators. Well, this rule doesn't apply to all machines. In some projects, the advantages of zero tail swing mini excavator will outright the high price difference.
In some cases, the price depends upon the manufacturer, company, size, and quality of your excavators.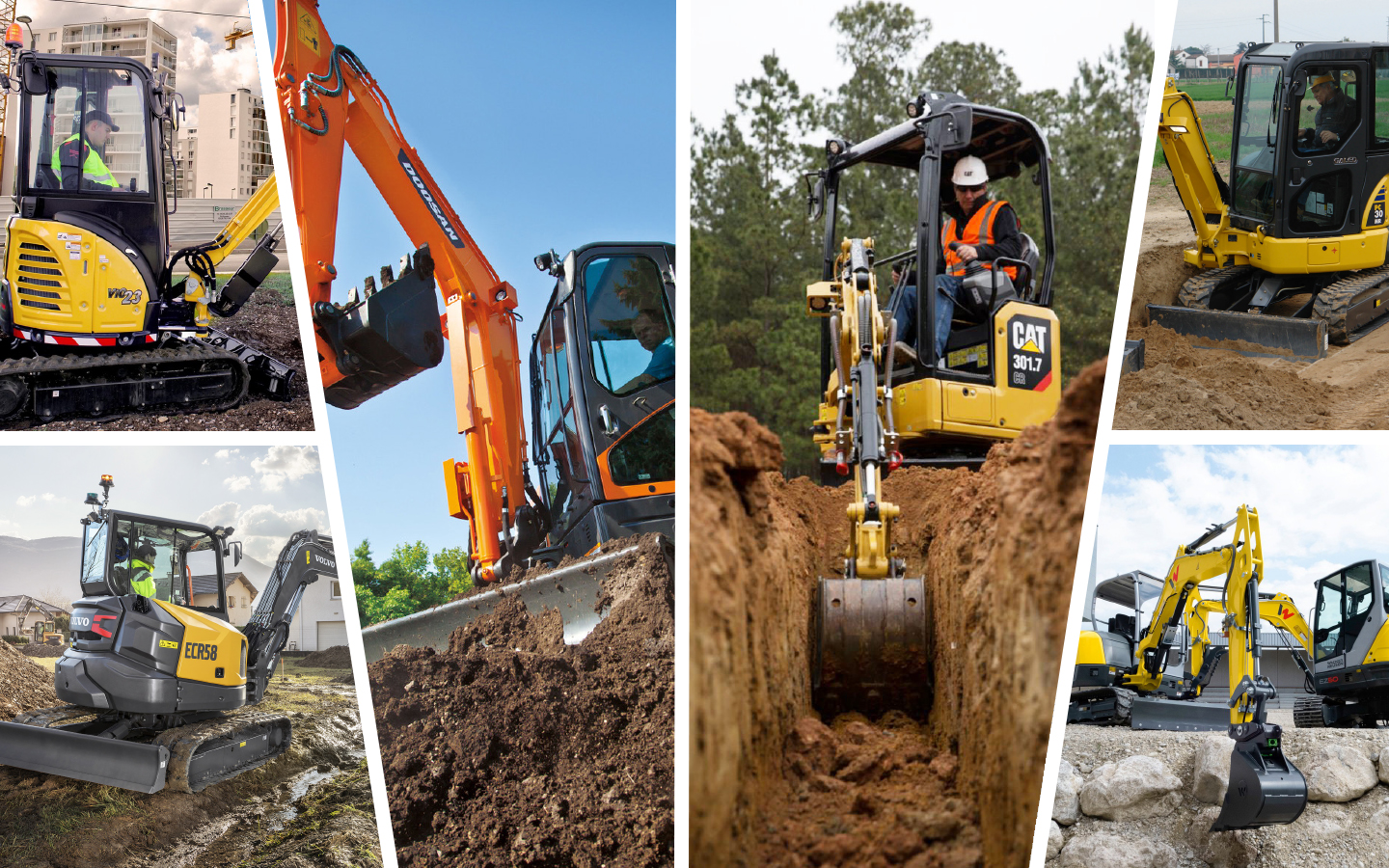 Cab & Maintenance Of Zero Tail Swing Excavators
Zero tail swing mini excavator gets uncomfortable over time and also reduces productivity. Finally, the cab and maintenance. These points aren't relevant to every machine, which is why they're last. But on some zero-swing excavators (primarily older models) the cab is smaller.
It also makes accessing maintenance points trickier and often slows down service time. This has been alleviated in recent years and, in recent models, the cab is just as large as traditional excavators in the same weight range.
Unique Features That Come With Zero Tail Swing Excavator  
Multiple brands across the globe keep having advancements in their mini excavators. Every single day, a new feature is introduced into the market of excavators. Some unique features that you can see in zero tail swing mini excavators are listed below:
Zero tail swing mini excavators provide excellent digging depth and reach. Extended dozer length shortens the distance between bucket and dozer making it fast and efficient to collect earth closer to the mini excavator. A wide working range of zero tail swing mini excavators can do a different job with high productivity.
For maximum protection for example when beaking and dumping operation boom cylinder is located above the boom. The movement of the front attachment as its lift power is adjusted by the large rod diameter of the boom cylinder and its optical hydraulic pressure.
Zero tail swing mini excavators with 350-degree swivels have excellent and smooth control combined with high power and efficiency. So there is no limit you can accomplish. It can even work inside buildings and in heavy-traffic areas.
Protected Front and Auxiliary Hoses  
Hoses of the front cylinder are routed through the boom to increase protection. It has an extended service life and the operator has greater visibility. To protect from potential damage during bucket use auxiliary hoses are extended to the top of the arm.
Travel motor hoses are enclosed within the track frame for increased protection. Protection increases the
The dozer and boom cylinder is configured by a two-piece hose to reduce hose replacement time.
Tracks of the tail swing mini excavator are expanded up to 1.240 mm to increase the stability of the excavator. Tracks of this excavator can be retracted to 990mm so it can easily pass through narrow doorways and tight work areas. Dozer blade extensions are standard on both ends of the dozer
Due to the hydraulic system of the tail swing mini excavator loading and unloading is safer. It provides straight travel during multiple operations
Routine maintenance is very essential in compact excavators. It includes side covers, a rear bonnet, and the under-sear is open without using tools. This also gives easy access to the engine oil gauge, battery, air filter, fuel filter, radiator, and many other machine parts.
Under-deck hydraulic access is also very easy and fast because there are no bolts to unscrew, You just have to lift the rubber mat and then pull the floor plate. For extra strength and easy repairs, the swing mini excavator side covers are made up of steel
The bushing is included in pivot points on the swing brackets and critical joints to increase durability. Bushings are easily replaced.
Conclusion
A zero tail swing mini excavator can be your right choice if you want a small excavator with low maintenance requirements. You can efficiently perform your jobs using these amazing machines without consuming too much time. If this is all that you are looking for, then look no further. We are experienced and skilled manufacturers of zero-tail swing mini excavators in China.
You can Contact Us now to get your quote from us.