Introduction 
Micro excavators are high-performing machines; they are highly versatile and are often used for trenching, digging, drilling, grading, and much more. However, micro excavators are awe-inspiring machines. But if you want to increase their productivity, you have to choose the proper attachment according to the type of work you are doing.
Operators of mini excavators can change mini excavator attachments depending on the type of work they are performing. Micro excavators have a wide range of attachments, from simple tools, for instance, standard material buckets, to specialized tools for gritty works such as pulverizing and demolishing.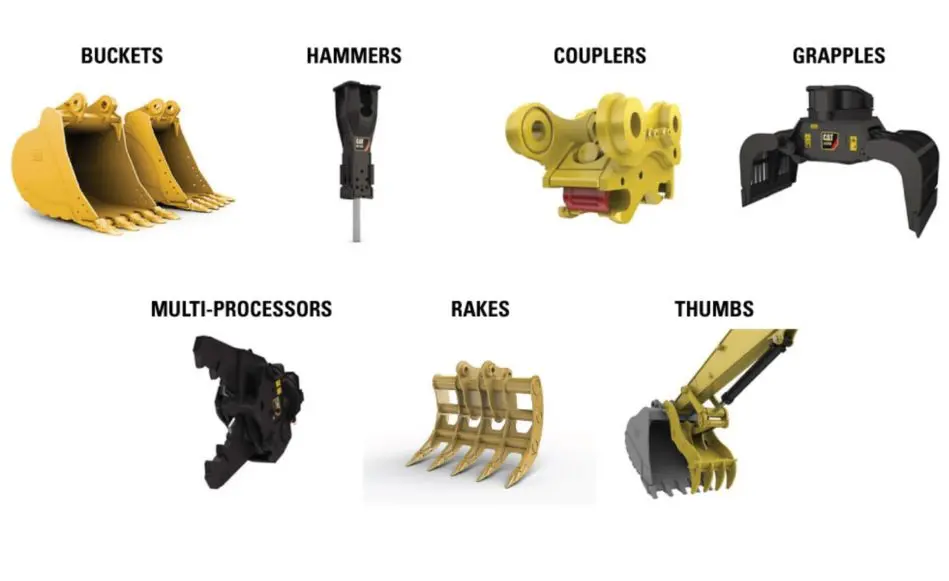 These attachments also come in different sizes, power ratings, and configurations. This is to allow owners to get the right attachment for maximum performance.
Types Of Micro Excavators Attachments 
Micro excavators are primarily used as earth-moving machines. Still, thanks to special tools available today, they can do types of jobs such as concrete cutting, demolishing, utility installations, landscaping, etc. A micro excavator can do all sorts of jobs provided the required attachments.
When choosing the right type of attachment, you need to consider factors such as excavator type, job site, and task requirements.
Some of the attachments are given below.
Buckets Thumbs
The best attachment for your micro excavator is a bucket attachment, as you can do many jobs. Some of them are given below.
It can help in digging earth for ground pools, foundations, etc.
Grading, backfilling, leveling
Hauling debris and carrying backfill materials.
Cleaning up of job sites, removing debris and rocks
Removing blockage from trenches as well as ditches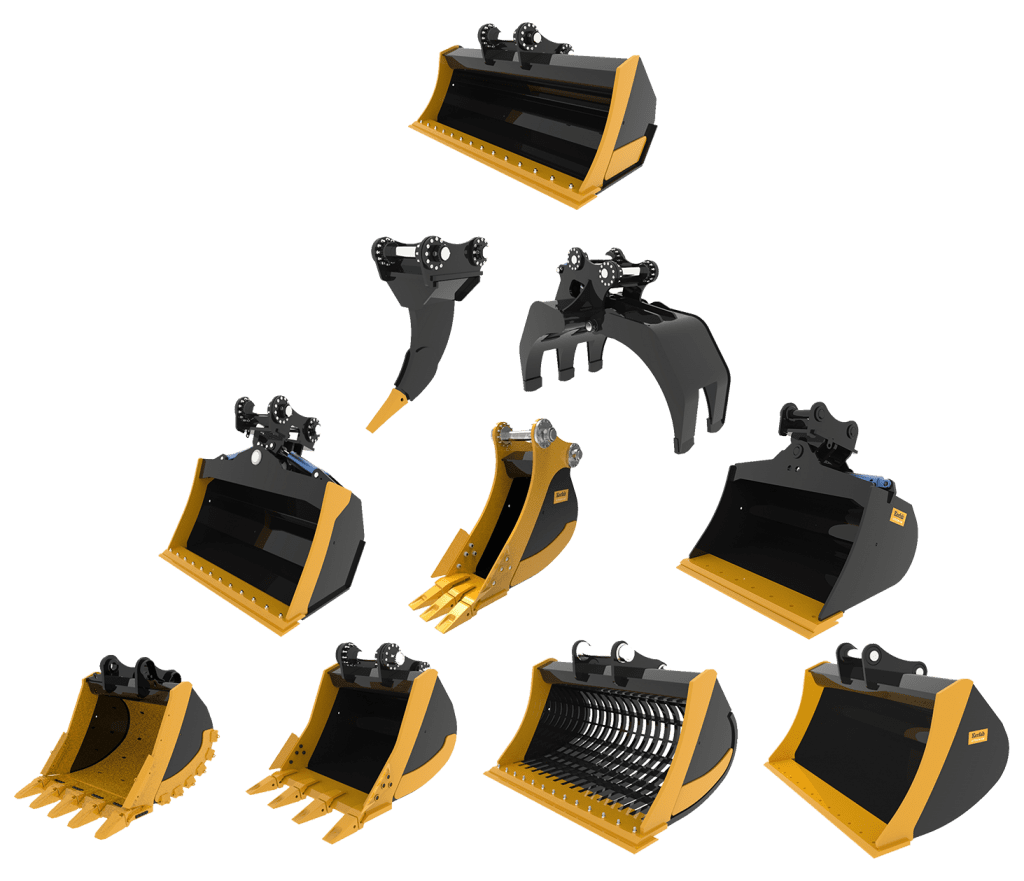 Thumbs 
Thumb attachments give operators precision when hauling material, rock, loose debris, and other bulky materials. Thumbs work with bucket attachment to allow better material handling. It is mostly used when materials do not fit securely in an open bucket.
There are two types of thumbs, mechanical and hydraulic. Mechanical thumbs are also called stiff-inked thumbs. They are set manually but are compatible with the hydraulic thumb. However, hydraulic thumbs have superior precision and control, allowing operators to grab materials of different sizes.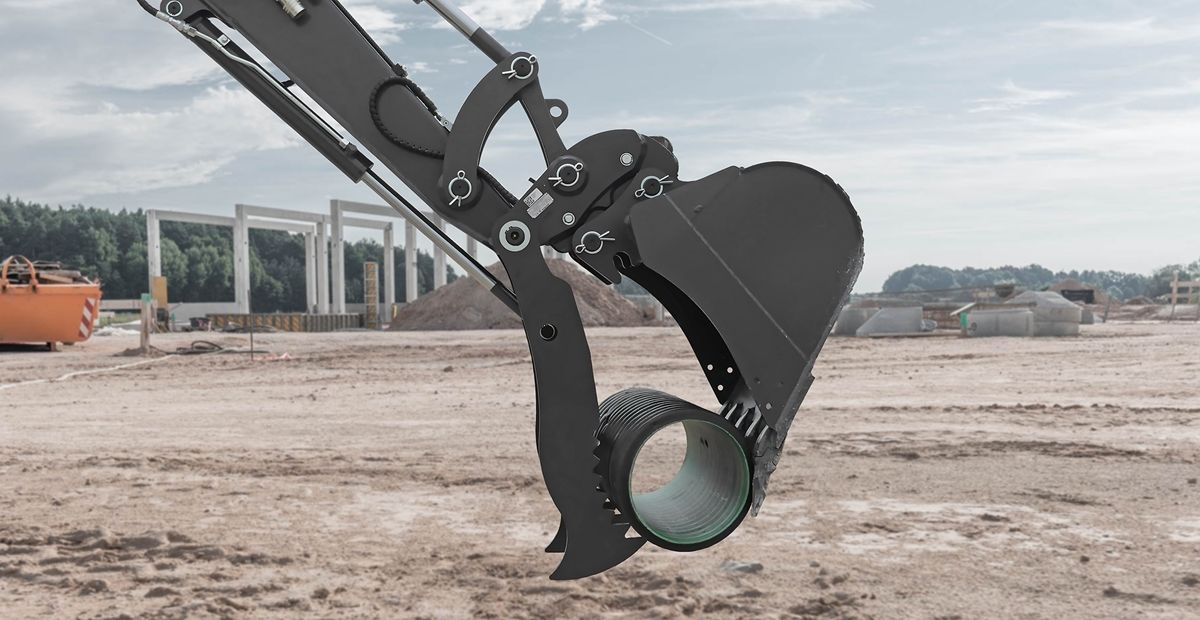 Grapples 
These are used for material handling, an alternative to thumb attachment. It is useful in demolition, loading vegetation, brush, and other materials. These are used in forestry to move logs and are also used to move pipes.
It has a rigid structure with two movable jaws on either side of the frame. These are used to pick up materials.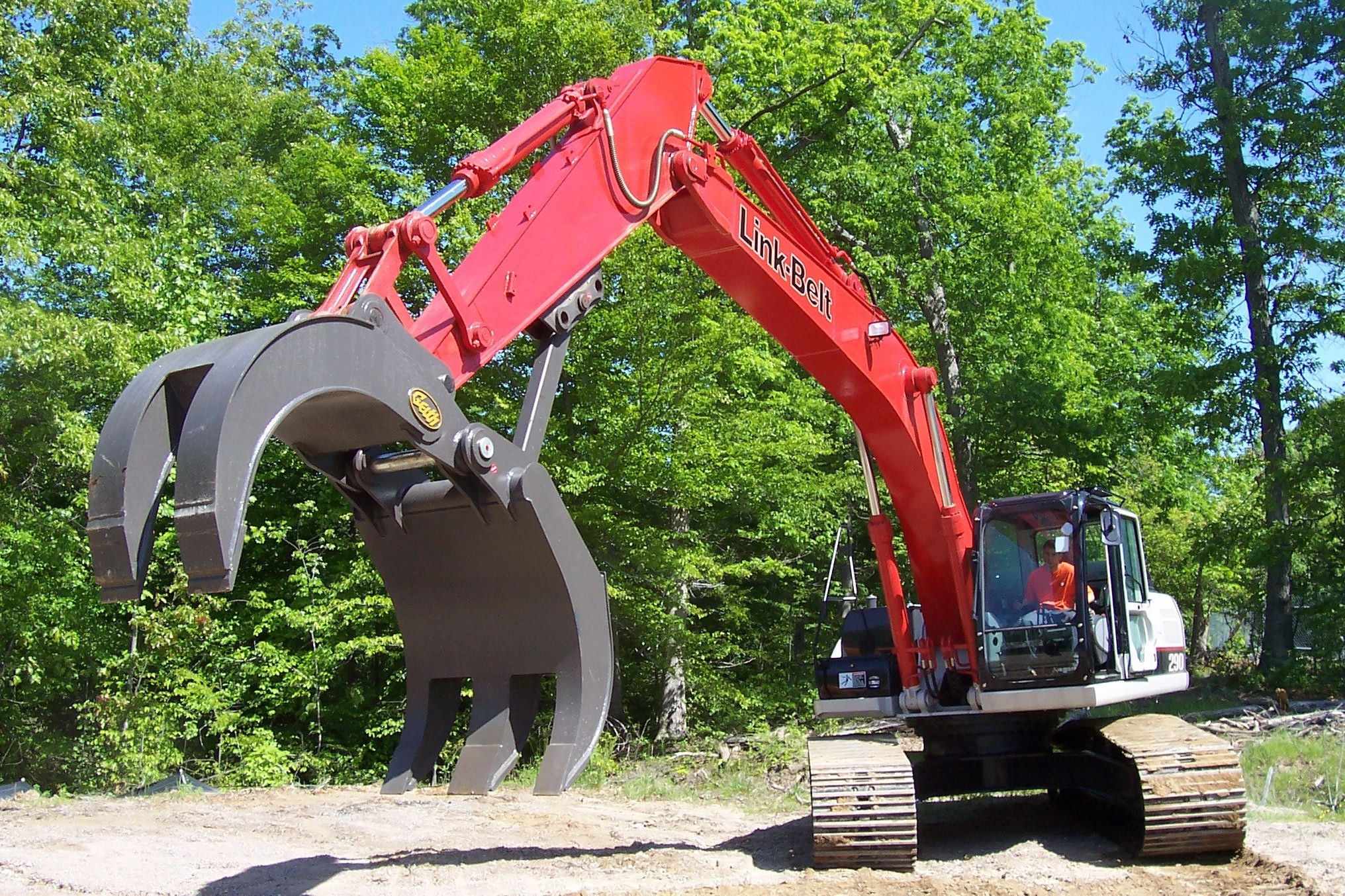 Hammers
Hammer attachments are used when you break through a solid material such as rock,  steel, and concrete. They deliver high-impact breaking force, and it depends upon blows per minute.
The type of material that you need to break depends upon which type of hammer you want.
You can break up the material in tight spaces using a hammer attachment. They can also work with precision if you want to renovate the area or upgrade it. Hammers attachments are also used in construction sites, quarries, and mining operations.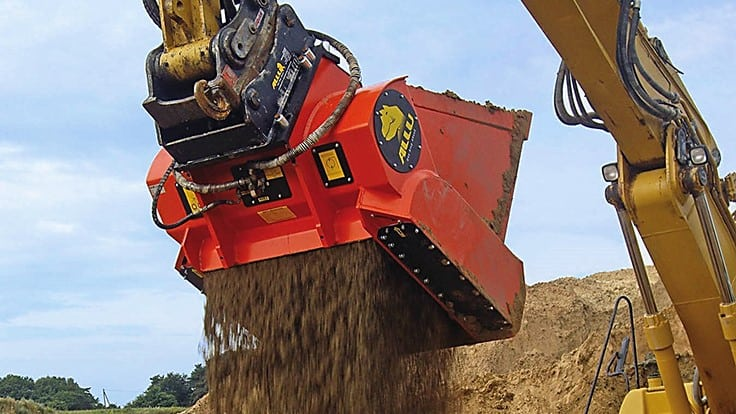 Some Of the Other Attachments Are:
Couplers

Pulverizers

Multi-Processors

Shears

Plate Compactor

Hydraulic Breaker

Hydraulic Hammers
Five Tips You Should Know To Choose Attachments
Right Configuration & Size 
Some of the same attachments can be in multiple configurations, capacity ratings, and sizes. If you select the right configuration, you can maximize the machine's efficiency. For instance, some configurations maximize the torque, increasing the pressure while using tools.
The needed mini excavator attachment type comes in different sizes, including length, depths, and working widths. So it is important to choose the right size of attachments according to the worksite, cutting needs, and cutting needs.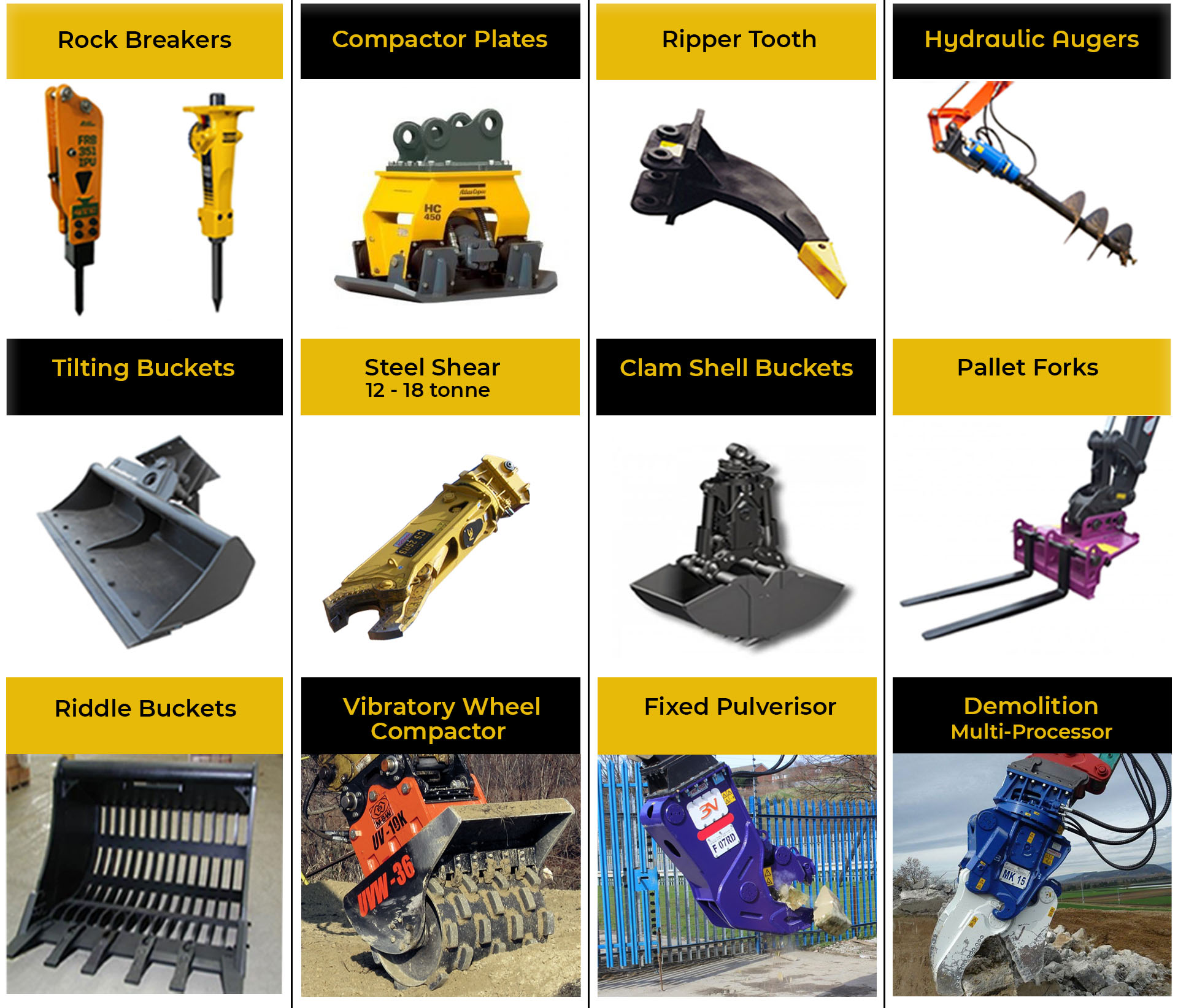 Matching Hydraulic Flow Ratings & Power 
It is important to match hydraulic ratings between your micro excavator and hydraulic attachment to deliver high-performance power, tilting, lifting, and other functions. Hydraulic machines are rated as high-flow, standard-flow, low flow. They differ according to different manufacturers.
High-flow micro excavators are designed in such a way that it works with high-flow tools. You can use high-flow machines with standard-flow attachments, but you cannot use standard-flow Machines with high-flow attachments.
Some of the equipment attachments do not require power to operate. Still, they are powered by a hydraulic unit placed on the excavator's stick
Counterweight Consideration 
One of the dangerous possibilities is the destabilization of the micro excavator due to excessive weight in one direction when working. Weight is added to the excavator's front if using hydraulic attachments. This can lead to a greater risk of destabilization of machines.
Counterweights are added if heavy attachments stabilize the compact excavator. Not only is it easier and safer to work if counterweights are used, but it also increases the machine's performance.
Using A Quick Coupler 
When selecting the right compact equipment attachment for your excavator based on your projects, you should choose the attachment based on the coupler you are using; Couplers are used for production-heavy businesses that want the most efficient and faster way to achieve high-performance error consistently.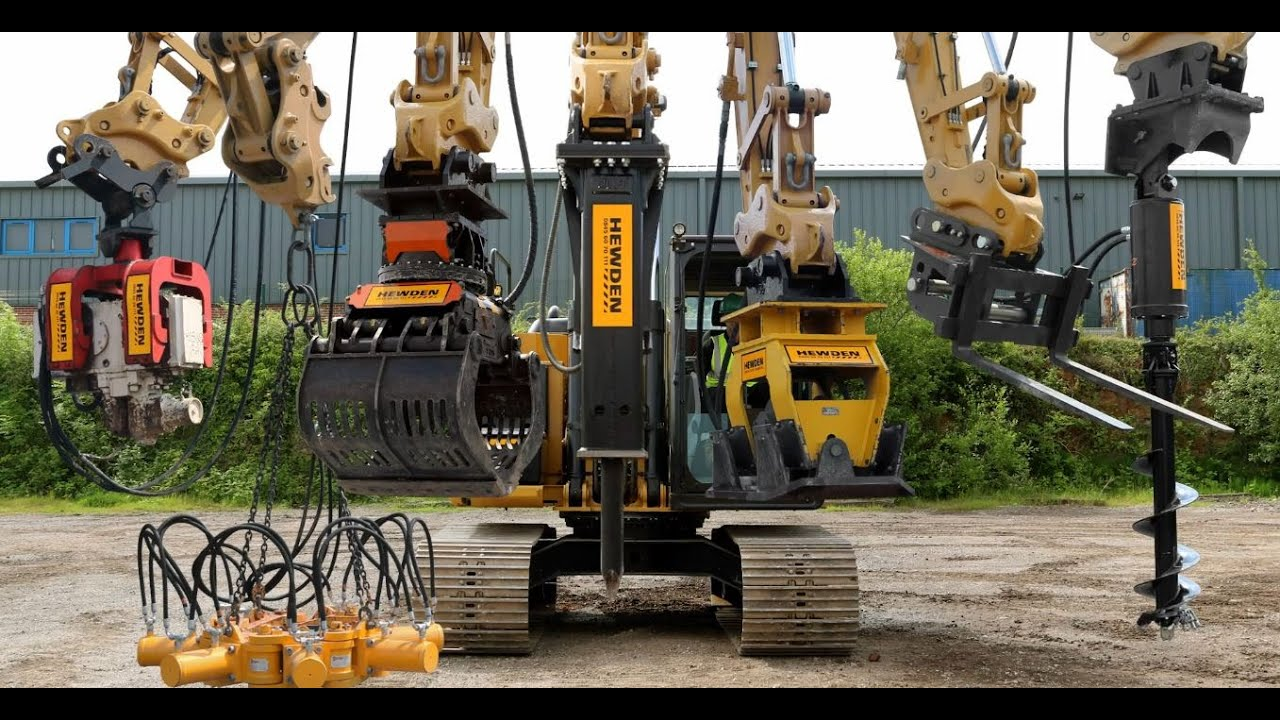 Couplers maintain a steady pace when you move different sizes of buckets or change tasks altogether. Quick couplers are becoming popular nowadays as their hydraulic component provides fast switching of tools. A quick coupler operator can swap out attachments sitting in the cabin without getting out of the machine.
Getting Advice From An Expert Or Manufacturer
It is always better to consult about the attachment you buy or rent from an expert. They can give better advice for your use, for instance, the type of project you will handle, future projects, budget, and business goals.
The right manufacturer can give you the right mini excavator equipment solutions. Whether you are buying compact excavators or compact track loaders, make sure you partner with the right manufacturer. Some high-quality auger attachment suppliers are Yanmar mini excavators, john deere, bobcat, Hitachi, etc.
You can easily get help from mini excavator experts on which size of attachment suits your micro excavator to maximum productivity. Should you consider counterweighting or adjusting your stick and boom configuration for the best efficiency for the micro excavators?
How To Change Excavator Attachments  
Some steps that are taken when changing the attachments of excavators are given. Follow these steps you will not have any difficulty.
Ensure that the excavator's arm is pointed downward with the attachment installed in your micro excavator. The attachment should be in touch with the ground and facing the rectangle of the machine.
Press the quick coupler button to release the setting, then curl your micro excavator's arm and release it back on the ground. This process will remove the attachment from the coupler.
Position the machine and attachment square to each other if you want to attach an attachment. Lower your micro excavator's arm toward the attachment that you want to attach it with. Curl your excavator's arm with the lugging of the attachment. Press the Quick coupler hydraulic switch to lock this position.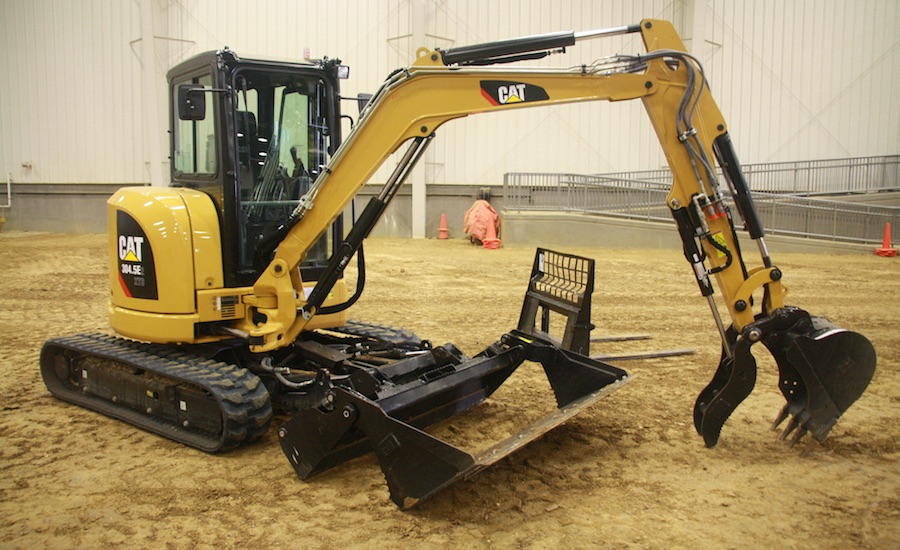 If you have a manual coupler, then the operator has to exit the cabin and engage the necessary attachment manually (Hands with bolts)
Check if the attachment is secretly seated properly. Using the excavator, tilt the arm downward, add pressure to the tool, and drag the attachment to the surface to ensure it is properly lo. There are no other movements.
Always check visually that the attachment is attached properly, even if you use a quick automatic coupler.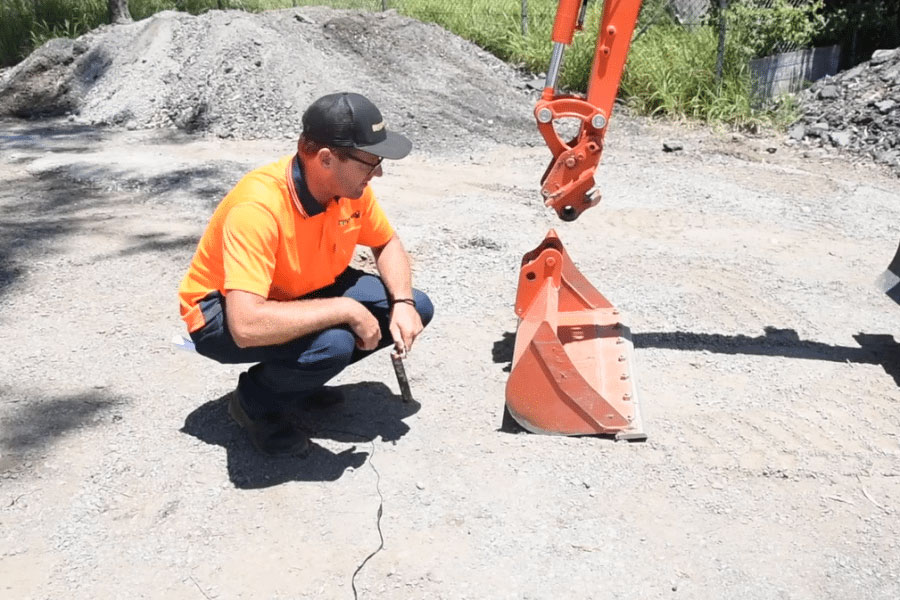 Conclusion
Excavator attachments play an important role in the high performance of your excavator at the job site. You can perform many tasks quickly and consume the lowest energy. Moreover, you can also save manly power by using excavator attachments. However, knowing which attachment can help you perform the job in the best possible ways is also important.
You can also consult your manufacturer to choose the right attachments for your micro excavator. It is important that you purchase the attachments from the same manufacturer. It is because there is the possibility that your excavator requires particular specifications for attachments. You might not be able to equip it with attachments of different brands.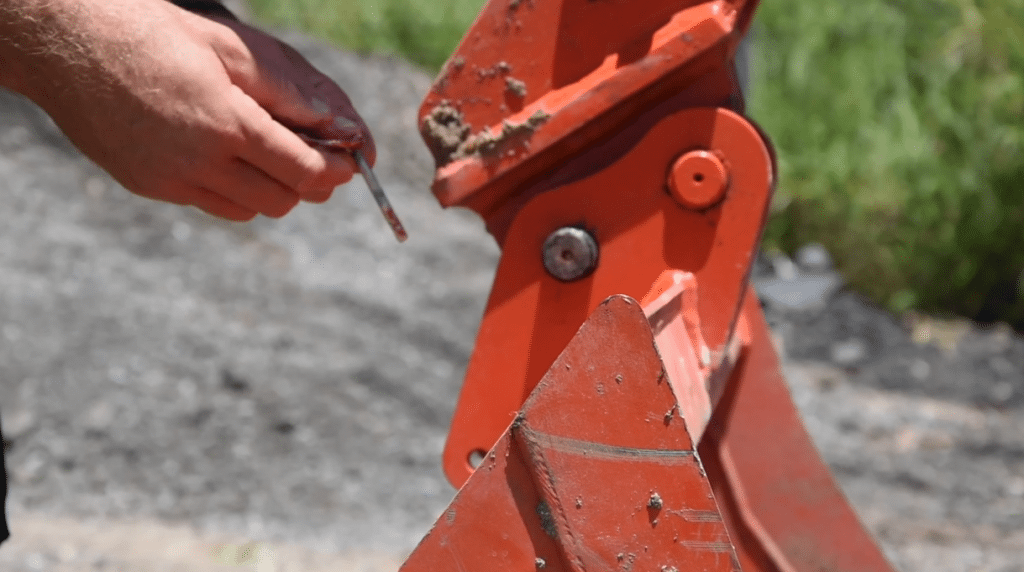 If you are looking for a reliable supplier of excavator attachments, you can contact us now. We can help you with all sorts of attachments. Moreover, our highly skilled engineers can also help you to achieve high performance by advising about attachments.